Setting up a blog for the first time can be a bit tricky, especially if you're not sure what you are doing. Most bloggers stumble into creating their blog without much help, so I HOPE you have found this post soon enough. Please take a read through and read some of my other blogging posts and take my free Start a Blog ecourse. There is so much to learn, but I guarantee, you will love the ride.
Detailed How-To Guide:
First steps first though – this is a detailed how to guide for buying your domain and hosting with SiteGround.
I can tell you that most bloggers recommend BlueHost and they are who I used in the beginning. I had many issues with my site going down with no notice to me, so I left and went to SiteGround. It was recommended to me by someone I trusted and it was affordable. It was a great decision. Their customer service is great – they are always available by chat. And like I said, the cost is very affordable.
Now onto the How-To….
Step One – Go to SiteGround.com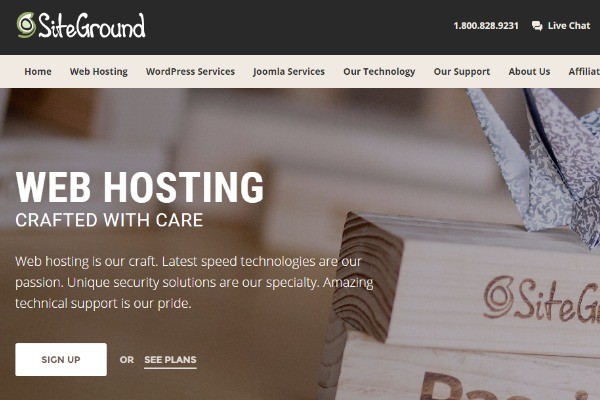 Step Two – Click on Sign Up
Step Three – Choose Your Plan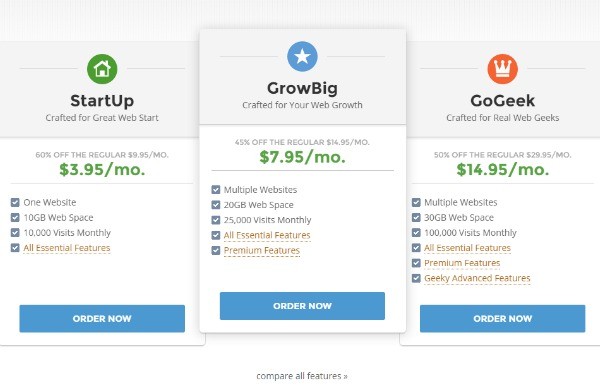 The StartUp plan is perfect for people with one website that are starting new
The GrowBig plan is a great value for when you have more pageviews, including the option for multiple websites and the SuperCacher that greatly improves a WordPress website speed
The GoGeek plan is perfect for people with e-commerce and larger sites, or more geeky development needs
All plans include free domain registration. —– This is going to save you about $15!!
I suggest starting with the StartUp plan. Since your blog is brand new, you can start small and upgrade to a larger plan when you need to.
Step Four – Choose Your Domain Name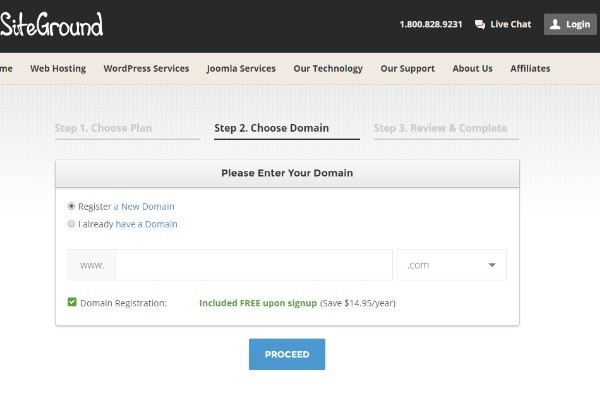 This is where you enter the web address you want. Remember, $14.95 savings for the first year. Woohoo!
OR if you already have a domain they with transfer it for free.
Step Five – Enter Payment Info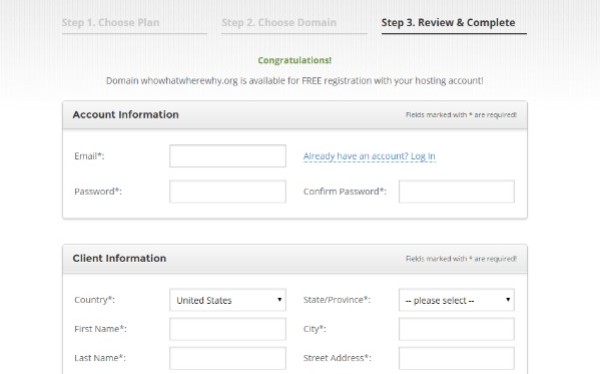 Remember, you don't need everything they recommend.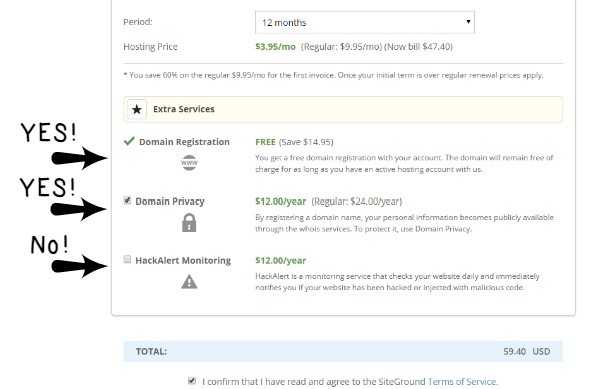 DONE – Now it's time to get to the fun stuff…themes and design. Don't worry, you can do it yourself!
What's next?
Sign up for my Free Start a Blog ecourse to learn more about setting up your blog.
You might also like:
5 Ways Blogging Has Made Me A Better Mom
Why Would a Mom Want to Start a Blog?