Sewing children's clothes are now back in fashion and many children and parents are delighted with the self-sewn clothes – especially if they themselves get to choose a fabric with a beautiful pattern. Beautifully designed and perfectly fitted imaginative children's clothing has a very special value and pleases both parents and child.
In the process, the production can even be done in collaboration, because many children show a lot of enthusiasm when mom or dad make something themselves.
In this way, you also turn your children into real sewing professionals. At the same time, you save money, because homemade clothes are much cheaper than those in the store. But how to start and where to get the ideas? We took a look around the internet and found a store away from the mainstream stores with a preference for Hilco fabrics: Mineti – a great store for all those who like to sew themselves.

Sewing Children's Clothes For Beginners And Advanced Learners
I'm sure some are wondering if even novice sewers can sew children's clothes. The answer is yes! With the right help and a little practice, you too can sew beautiful and durable children's clothing. On the Internet, you can find lots of instructions and patterns for beautiful dresses, pants, and T-shirts. Even advanced sewers can benefit from good advice and new ideas.
The great thing is: Your child wears a unique piece, which he or she may even have been allowed to choose – this can only become a favorite piece.
We have looked around for fabrics and sewing instructions for you and have discovered the online store of Mineti. There you can not only buy children's fabrics online, but also get some helpful tips and tricks about sewing. We find the beautiful Hilco fabrics especially great, because for our children the best is just good enough. The online store also offers all kinds of sewing accessories.
Mineti's store is a great way for advanced sewers, but also for beginners, to get inspired and buy beautiful fabrics for every occasion easily and conveniently online. For us, a really great tip that offers sewing enthusiasts everything they need.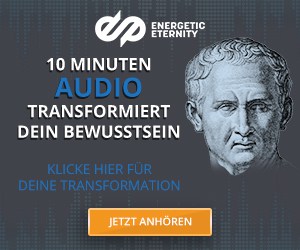 Sew It Yourself – For Special Unique Pieces
For many, sewing has become a hobby again. It relaxes, promotes creativity and you get a great result. Not only children's clothing is especially beautiful when it is homemade. Children are also happy about their favorite animal as a stuffed animal sewn by mom or about great decorative pillows with applications. Thanks to a variety of patterns and sewing instructions on the Internet, your sewing project is sure to succeed.
Apart from their uniqueness, homemade clothes are also much cheaper than clothes from the store and even pieces that your child has outgrown can serve as the basis for new beautiful tops, pants, or dresses.
There are no limits to the ideas you can come up with when sewing yourself, so go ahead and create a fabulous and unique collection for your child with his or her favorite pattern.