"I don't want to be like you", I say. This is certainly not the first time I have said this sentence to my mother. When someone tells me that I am like my mother, there is almost nothing that could hit me harder. Of course, I like my mother, but I don't want to do everything exactly like her only, why is that actually the case?
My Mother Is A Tole Model
My mother is my first and most important caregiver. My father leaves, my mother stays. She is the outlook into the world of an adult woman. A working housewife, life partner, and, of course, mother. As a child, I slipped into her much too big shoes, tried out her make-up and her clothes. She is my ideal.
And now as a young woman? I consciously set myself apart from my mother.
Precisely because she is so close to me. Since puberty, I've been searching for own myself. I don't want to follow in her footsteps but go my own way.
Potential For Conflict
At some point, my mother was no longer just a role model. She was my point of friction.
I remember coming home from school once and being full of world-weariness. My mother told me that she was just too busy to care. In the end, I blamed her for my feelings. After all, she was my mother, so she was the source of it. My conflict was just very one-sided, unfortunately.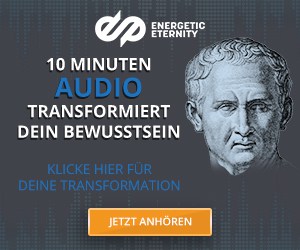 We Speak Different Languages
She talks about money worries and I like to be annoyed. I can't understand how you can talk about money all day long. It's like we're talking past each other. Assuming we're even listening to each other in the first place. A casual, "Are you really going to wear that?", snaps me out of it. I change my clothes. Somehow, I almost can't help but take that as a criticism of me.
Even Today
Today, when my mother points out to me that the ground beef in my refrigerator has been expired for a day and then throws it away, I'm kind of angry. I would have still eaten that. But that's not the point at all.
Something has stuck. At my mother's criticism, I become a teenager again. She's the only one who can get me worked up with harmless questions. Her concern comes to me as criticism. Nevertheless, I keep discovering parallels between us. For example, neither of us can do anything with science.
The Mother As A Friend?
Difficult, in my opinion. My mother is always my point of contact when I need something and when I'm feeling bad. She is always the giving part. That's what makes it different from a good friendship, which is based on giving and takes and always has to prove itself.
The Move Out
With your own four walls, you really separate yourself. Now you really lead your own life. You have your own money, you go shopping yourself and you decide about yourself.
Since then, my relationship with my mother has improved. There's just not as much friction anymore, and when you see each other, you can be happy. And because you know that you can leave again, you're not as quickly annoyed by the other person.
The Insight? What Comes With Your Own Child
At least for me. It was only with my own child that I realized what my mother had done for us. And not just once, but three times. I really have a lot of respect for that.
I know now that all of this could never be taken for granted. I understand that she could not respond to me every time. After all, she is not only my mother but still a person in her own right.