As soon as the offspring are born, the usual life is turned upside down. From now on, things are a lot more turbulent at home and parents have to organize and plan their everyday life in a completely new way. Without a trick or two, however, it can become a very stressful affair to reconcile child, job, and household. The following tips will help parents to manage everyday life with a child more easily and stress-free.
Do Good Groundwork
In everyday life with a child, good preparation is everything. Because no matter how turbulent and spontaneous a day in family life may be, there are always a few things that you can prepare well. This gives you more time during the day when things have to be done quickly. For example, you can cook lunch for a few days in advance and then just heat it up. If you don't want to cook so much at once, a weekly plan on which you write down what you want to cook on which day is enough. This eliminates the typical question of "What am I cooking today?" and you only need to go shopping once a week.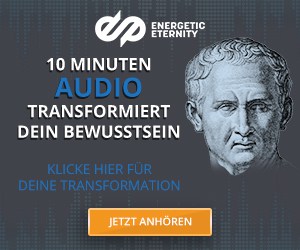 Checklists Help With Packing
What also helps to save yourself a lot of stress during the day: Ready-made checklists for all occasions – such as for organizing your diaper bag. Whether on your smartphone or in paper form on the bulletin board in the hallway – checklists make your everyday life easier and you'll never forget to pack important things again. Neither for your job nor for trips with the baby – it's just as fatal not to have a spare diaper for your child as to leave the important presentation for the meeting at home.
And at the latest when your child is old enough for a hobby that requires certain equipment like sneakers or swimming gear, or when he or she goes to school, the appropriate checklist is a useful helper that your child can also use to pack his or her own bag. Especially if the checklist comes with pictures of the things to be packed.
In The Evening Rather Than In The Morning
It's even better to pack the bag for kindergarten, swimming lessons, work, or whatever occasion the night before. That way, you can take your time to check that everything important has been packed, and you'll have a much less stressful start to the day because you won't have to rush to get your and your child's things together.
It serves the same purpose if you already put out the clothes for the next day in the evening. Some children have their own ideas about what they want to wear at an early age, but look at it this way: at least you already know what you want to wear and can devote yourself to your child's clothing problem with more patience.
Say Goodbye To Perfectionism
Balancing life as a family with your relationship as a couple is a challenge in itself. Add to that the household chores, the job, paperwork that needs to be done, and then you have to make sure you have enough time to relax. Not an easy task. To manage it, you need to be well organized.
Perfect? There Is No Such Thing!
Good organization also means setting the right priorities. Parents always think they have to master every single aspect perfectly. Precisely because others can do it (seemingly) effortlessly: For them, the house is always spotlessly clean, the children are taken care of, and things are naturally going well with their partner. This is the ideal state that all parent couples chase after. After all, if you can't manage it, you feel like you can't cope with the situation or have even failed as parents.
This fear creates enormous pressure. At the same time, most parenting couples forget that no family is perfect, even if it looks that way to the outside world. And what is almost more important: This has nothing to do with failure, but is quite normal.
For this reason, you too can safely say goodbye to perfectionism. Let go of the idea that you always have to have everything perfectly under control – this way life is much more relaxed and you can better concentrate on the things that are really important (for your family).
Set Priorities
Instead of letting yourself be pressured by unnecessary perfectionism, you should set priorities. You don't have to prove anything to anyone or justify yourself. Flexibility is a secret weapon for overcoming the challenges of everyday family life. So don't get upset when your child wrecks your carefully thought-out to-do list. Stay flexible and think about what really takes priority when you make spontaneous changes: A freshly cleaned house or spending time with your child? That way, it's easier to put housework and other errands on the back burner that won't be hurt by a postponement.
Go For Practical Clothes
In everyday life with a baby, nothing beats practical clothes that allow you to breastfeed discreetly at every opportunity. This is made possible by breastfeeding clothes where the openings are cleverly concealed with layers, drapes or pleated looks. This way, you can breastfeed your baby in a few easy steps, but you don't have to reveal more than necessary.
It doesn't have to be special breastfeeding fashion – some moms do just as well with ordinary tops that are somewhat stretchy and can be combined with breastfeeding-suitable clothing. Finally, the season is also decisive. The combination of a wide-cut top over which a sweater is worn has proven successful. Soft cardigans worn one size larger than usual are also very suitable.
Comfortable Clothes For Everyday Life
It's best to generally go for practical, everyday clothing while your child is still small. On the one hand, you'll be well dressed, and on the other hand, you can easily change them if something goes wrong during feeding or diapering, without having to get a completely new outfit.
Even if your baby has already become a toddler, practical clothing has priority. Because now you not only have to be prepared for "accidents" of all kinds, but you also have to chase after your offspring more and more often when he or she has escaped again and is off exploring on his or her own. Comfortable clothing has clear advantages, even when playing and romping together.
Of course, "practical" does not mean "unfashionable". There are many clothes suitable for everyday wear that are practical and comfortable and also look good. The best example is jeans. They are true all-rounders that, thanks to their different variations, always fit any style – no matter what type of figure or style you are. Depending on the model, the pants are cut a little more casually or closer to the figure. At the same time, they can be perfectly combined with casual tops or even a more elegant blouse. So you can quickly change your style without much effort, and without having to sacrifice comfort.
Keep Furniture Clean
When it comes to the rest of the house, you should also lower your design standards for the first years with a child and focus on practical rather than chic. Get two large blankets to cover the sofa. If your child spills chocolate or other things on it, you don't have to worry about stains on the expensive piece of furniture, but can simply replace and wash the blankets.
Alternatively, you can buy covers for your upholstered furniture. For the dining table, you should get a tablecloth that can be easily wiped with a cloth. That way, you don't have to put on a fresh tablecloth after every meal because stains have landed on it again.
Do Not Make Too Detailed Plans
Many adults tend to be very clear about every day of the week. They rattle off to-do lists and rush from one appointment to the next. And because they are so used to it, they want to continue their daily routine in this way even after they have had a baby. However, this will only work in exceptional cases. Babies don't know stress, don't know hectic, and can't deal with deadline pressure.
With children, something can always come up: A full diaper, even though you've just changed it, or clothes that get porridge or vomit on them shortly before you're supposed to leave. And if nothing else, kids get sick on short notice. These factors mean you rarely make it to meetings or appointments on time or have to cancel on the spur of the moment. Make friends early enough with the idea that your carefully planned daily schedule with a baby is no longer valid.
Allow Enough Time
When you leave the house and how long you can stay out will be determined by your child, not you, for the next few years. If you don't want to be constantly showing up late somewhere, or in case you need to make an important appointment, proper time management is crucial. Start getting yourself and your child ready to go out early enough so that you can still make it on time, even if there's an incident and you have to change or diaper your child again.
If you allow enough buffer time for these situations, you won't get stressed out as quickly. This in turn has an effect on your child. In other words, if you're nervous and hectic, so will your child – and that builds up to a tense mood. What also helps against stress is not to load yourself up with so many appointments. Create more free time to spend with your little family instead of completely scheduling your week.
Complete Tasks As A Team
A family works best as a team. Good organization is everything to avoid unnecessary stress in your daily life. Split up – so one person can take a break to catch their breath and recharge their batteries, while the other takes care of the child. This is especially important in the early years when the child is still small and requires a lot of effort.
If you are more of an early riser and your partner is not, you can take care of the child in the morning and your partner can take care of the evening program. The important thing is that you both pull together, support each other, and treat each other with understanding, rather than blaming each other on an over-extended whim. As a team, the stressful daily routine with child and job is only half as bad.
It goes even better if you can expand your team and call on friends, grandma, and grandpa, or other family members to watch the child in an emergency or perhaps even on a set day each week. Situations can always arise in which the routine daily routine has to be spontaneously rescheduled. It's good to have a network of people who can step in when you and your partner can't because your jobs demand it, or simply because you need some time together – after all, you're not just mommy and daddy, you're also a couple.
Keeping Things Tidy
What does a tidy home have to do with stress-free family life? Well, quite a lot. To understand this, you just have to imagine the following situation: Time is pressing, you're already up late, but your partner can't find his keys while you're frantically searching for your offspring's hat. The result: stress, hectic and a bad mood.
Everything Has Its Place
With a few little tricks, such scenarios can be avoided. First of all, it is important that all items in the household are given a fixed place to which they are always returned – ideally directly after use. This way, each family member knows where things are normally located and thus has the first point of contact when searching.
The fixed place concept works best when there are no things in the household that you don't need (anymore). At least once a year you should put all your things to the test, sort out unnecessary things and if necessary sell them, give them away or throw them away. This automatically makes the house more organized, which makes it much easier to find certain things.
Small Routines Make Tidying Up Easier
Especially when it comes to jackets, shoes, purses, and the like, all family members should get into the habit of putting them in their usual place as soon as they enter the house. This way, you can leave the house at any time in just a few steps, because you'll quickly have your things back together again.
In general, such routines, which children should learn from the beginning, help keep the house tidier. Good examples: After dinner, everyone clears the table together, and after playing, the toys are cleaned up immediately.
Of course, it is not always possible to keep to these routines in everyday life. Especially not when small children are involved. To make sure that your home doesn't descend into complete chaos every day, which happens faster than you'd like with children, you should schedule fixed clean-up times. Five to ten minutes in the morning and evening are enough to restore a certain basic order. Your child is welcome to help.
Get Up Earlier
This tip may seem a bit irritating at first. As a parent of a baby, you hardly get any sleep anyway, and then you're supposed to get up earlier voluntarily? But for more stress-free family life, an extra hour of time in the day is worth its weight in gold. It may be tough at first, but over time you'll get used to it and reap the benefits.
You'll be able to take care of a few small household chores before the day with the baby starts – and everything you can check off your to-do list will be spared in the evening when the child is in bed. You can then use this time to relax and recharge your batteries in case you have another sleepless night.
As long as the child is still up, you have more time to spend with him in the evening, because you have already done some things in the morning. But starting the day earlier also has advantages for your family life in the morning: You have enough time to wake up properly until it gets turbulent in the house. So you're much more relaxed than if you have to start your day from zero to one hundred because the morning rush breaks out. It also gives you more time to spend with your child in the morning. You can have a quiet breakfast and save yourself a lot of stress in the morning.
Create Routines And Rituals
Fixed times, daily rituals and consistently observed rules – what sounds strict and somewhat stuffy is a great help for family life. After all, it's easier for children to accept things that recur regularly and always follow the same pattern. They only attach importance to things and activities when they occur more frequently in their everyday lives. Children who experience routines know what's coming and can adapt to it, so that some steps become automatic, so to speak.
Getting up at the same time every morning, eating meals together, fixed days in the week when grandma and grandpa are visited or swimming lessons take place and going to bed at night with the same routine – rituals structure everyday life. This is not only incredibly practical, but also enormously important for children. Rituals provide children with orientation, stability, and trust, and fixed habits in the family create a "we" feeling.
Rituals also help in "crisis situations" when your child needs special attention.
Rituals for comforting: take the child in your arms and reassure him or her; in the event of an injury, stick a particularly colorful children's plaster on the wound.
Rituals for reconciliation: After an argument, drink reconciliation cocoa together and talk about the conflict.
Rituals for illness: set up a sickbed in the living room so that the child is not alone, and cook the child's favorite food.