Especially when the offspring is still small, many parents want to have more time for their child. Applying for parental allowance and taking parental leave makes it easier for parents to decide to take a break from their careers and be there for their child.
How Long Does Parental Leave Last?
In principle, you have the option of taking up to 3 years of parental leave per child. If you plan to apply for parental allowance you should keep two things in mind. First, you can apply for parental allowance after the birth at the earliest. Second, the parental leave ends at the latest before the 8th birthday of your child.
In addition, you can also divide the duration of the parental leave. For example, 3 years at a time, individual weeks, months, or days. This is also possible.
Who Can Take Parental Leave?
In principle, all parents are entitled to apply for parental allowance if they live with their child in the household, care for and raise their child themselves, and do not work more than 30 hours per week per month during parental leave.
Of course, you can only apply for parental leave if you are employed.
For self-employed as well as business mothers and fathers, a different regulation is therefore provided. They are responsible for their own time off.
This regulation does not apply to trainees and students. They can continue their education to the full extent. In addition, parents who can prove an annual income of 500,000 euros in the calendar year before the birth of the child are also not entitled to this regulation.
In addition, you are also entitled to parental allowance as an adoptive parent. The parental leave here is also a maximum of 3 years.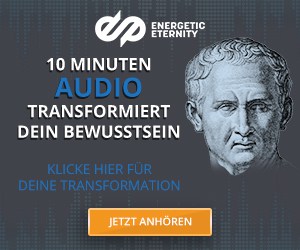 Do I Have To Apply For It Beforehand?
You can apply for parental leave to your employer with a formal letter. If you have any questions, you can also contact the parental allowance offices in your area. There you will receive forms for parental allowance applications and further information on the subject.
Until When?
You should note that parental allowance cannot be applied until the birth of your child. You, therefore, do not have the option of doing so before then. In addition, you must specify in this application when exactly you want to take parental leave and, above all, for how long.
For this reason, you should apply for parental leave as soon as possible after the birth, as it is only paid retroactively for up to 3 months.
How Does The Financing Work During Parental Leave?
As you already know, you have the option of applying for parental allowance. Since you can only pursue your job to a limited extent during parental leave, you will be offered financial support here.
However, only parents who do not work more than 30 hours per week are entitled to the parental allowance.
To apply for parental allowance, you do not necessarily have to be on parental leave. Students, trainees, or freelancers also have the option of receiving a parental allowance.
As a rule, employees take parental leave so that they do not exceed the 30 hours per week required to qualify for the parental allowance.
How long you would like to take parental leave, you must ultimately decide individually.