Childless couples and singles are independent in their vacation planning. They don't have to follow official vacation schedules or search for child-friendly accommodations. For them, Couchsurfing, a shared room in a hostel or even an all-nighter without a fixed place to sleep are the status quo. When kids arrive, everything changes. How young parents can come to terms with the changed living conditions on vacation and what alternatives there are to low-budget hostels as well as Couchsurfing is now the topic.
If a beach vacation is planned, a beach with shallow water is particularly important for safety reasons.
Hostel Vs. Family Hotel
In a hostel, travelers on a budget can book cheap accommodation. Accommodations range from a place to sleep in a double bunk bed in a shared dorm to a single room with its own TV and refrigerator. Depending on how big the budget and willingness to strain it are, travelers decide on the appropriate accommodation. Some hostels have family rooms, which offer an appealing price-performance ratio. However, staying in a hostel with a baby or toddler is a bit difficult. There are three main reasons for this.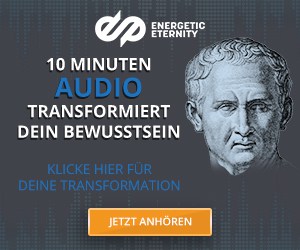 First, the noise level in a hostel is sometimes higher than in a regular hotel. The proportion of young people in a party mood is simply higher here, so the atmosphere in a hostel tends to be lively. This makes it difficult for babies and small children to fall asleep and sleep through the night. The result is unslept children, irritable parents and a less than restful vacation.
On the other hand, noisy children or babies who literally scream through for hours, for example due to teething pain or in connection with colic, could massively disturb the night's rest of the other guests. This could cause violent conflicts and have a lasting negative impact on the vacation experience.
Hostels are low-budget accommodations. In big cities, the location is therefore not necessarily the best. Not all, but many hostels are either located on noisy main roads with a high noise level or they are a bit out of the way in unattractive to poor locations: lack of connections to the public transport system, neglected streets near social hotspots or other security risks sometimes go hand in hand. Staying in such an environment with a child is not a good decision.
Also interesting:
A Family Hotel Is Geared Towards Children
A family hotel, on the other hand, is primarily geared towards families with children. Providers focus on the needs of children and parents to provide the best family vacation. The vacation season is the best time of year for everyone, especially for parents with young children. In family hotels, parents can benefit from child-friendly offers and assume that, for example, a high chair at the table, an extra bed in the hotel room and varied childcare by qualified staff are taken for granted. This also means that older children are kept busy in a safe and age-appropriate manner, while parents can spend a quiet hour as a couple – whether in the wellness oasis or over a candlelit dinner.
Safe Location, Understanding Guests
Family hotels also tend to be better located than low-budget hostels. While this is not always true, it is true in many cases. Offers of hotels with a family theme exist in almost every price range. The properties vary in size and range from small, cozy and family-oriented to large and luxurious at the 5-star level.
But the best thing about family hotels is that like-minded people meet there. There are many families under one roof here, and that means there are playmates for the kids. In addition to this, there is a general understanding of the special requirements that a vacation places on young parents with babies and small as well as larger children. Mutual acceptance results in vacationers having a better overall rest because there is much less potential for friction than in accommodations where children are tolerated, perhaps accepted, but not necessarily warmly welcomed.
Couchsurfing Vs. Family Visiting
Couchsurfing means securing a place to sleep for one or two nights with a private stranger free of charge. In return, Couchsurfers themselves provide a place to sleep and support the community. Is Couchsurfing with a child possible? Inveterate Couchsurfer say quite clearly "yes", as can be read on the family blog "Muttis Nähkästchen". It is recommended to look for a host with own children and to look very carefully when choosing. For example, it is advisable to prefer a host who offers a self-contained apartment, or at least a room of one's own. It goes without saying that these offers are rare and in high demand in tourist locations.
Visiting Relatives And Friends With The Family
The alternative is to visit relatives or family friends in Germany or abroad. The traditional family visit is free of charge and guarantees – of course – family contact. Moreover, not only abroad, relatives usually go to great lengths to give their guests a good impression of their city or country. They prepare excursions, make individually suitable leisure recommendations and cook meals typical of the country to spoil their guests. In short, they are perfect local guides. The important thing with such a highly personalized vacation is to draw clear boundaries. If you have your own program and don't want to be overly taken in by your relatives, you should communicate that clearly from the start. Nothing is more exhausting than being "entertained" by the family for a week against your own will. If you don't set yourself apart, you could be disappointed by the vacation with the family.
Choose A Relaxed Destination And Look Forward To The Family Vacation
An irritable child stresses parents and themselves – on a long trip, this is especially stressful for everyone.Vacation with children as a young family does not have to be stressful, the opposite is true. Depending on budget and willingness to travel, family vacations in your own country or abroad can be relaxing and enjoyable for all involved. It is important to consider the needs of the youngest members of the family when planning the trip and to keep in mind that an unfamiliar environment always triggers a certain amount of stress in children. That's why it should be a priority for parents to create a feel-good atmosphere for their children right from the start – whether traveling by car to a destination within easy reach or by plane to a faraway foreign country. Because when the child feels comfortable, parents are happy and can enjoy the best time of the year to the fullest.